Breathe
to Grow - Centre for Mindfulness Studies 🧘🏻
ROLE:

Direction & Execution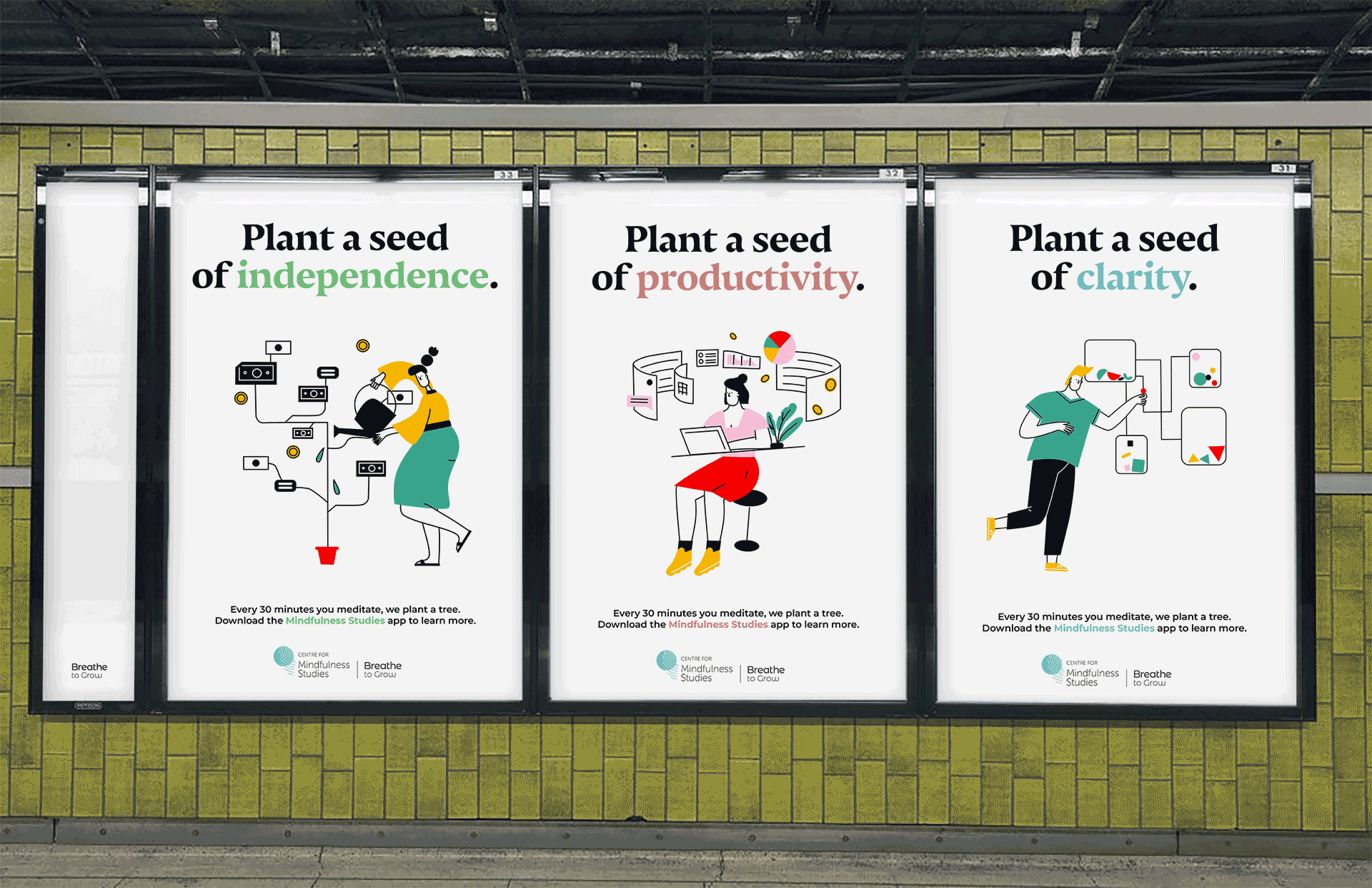 Just as climate crisis, the mental health crisis is a severe issue the youth faces. Although eager to fight climate change, teenagers often overlook their mental health. And to draw attention to the 'environ-mental' issue, meditation meets climate change.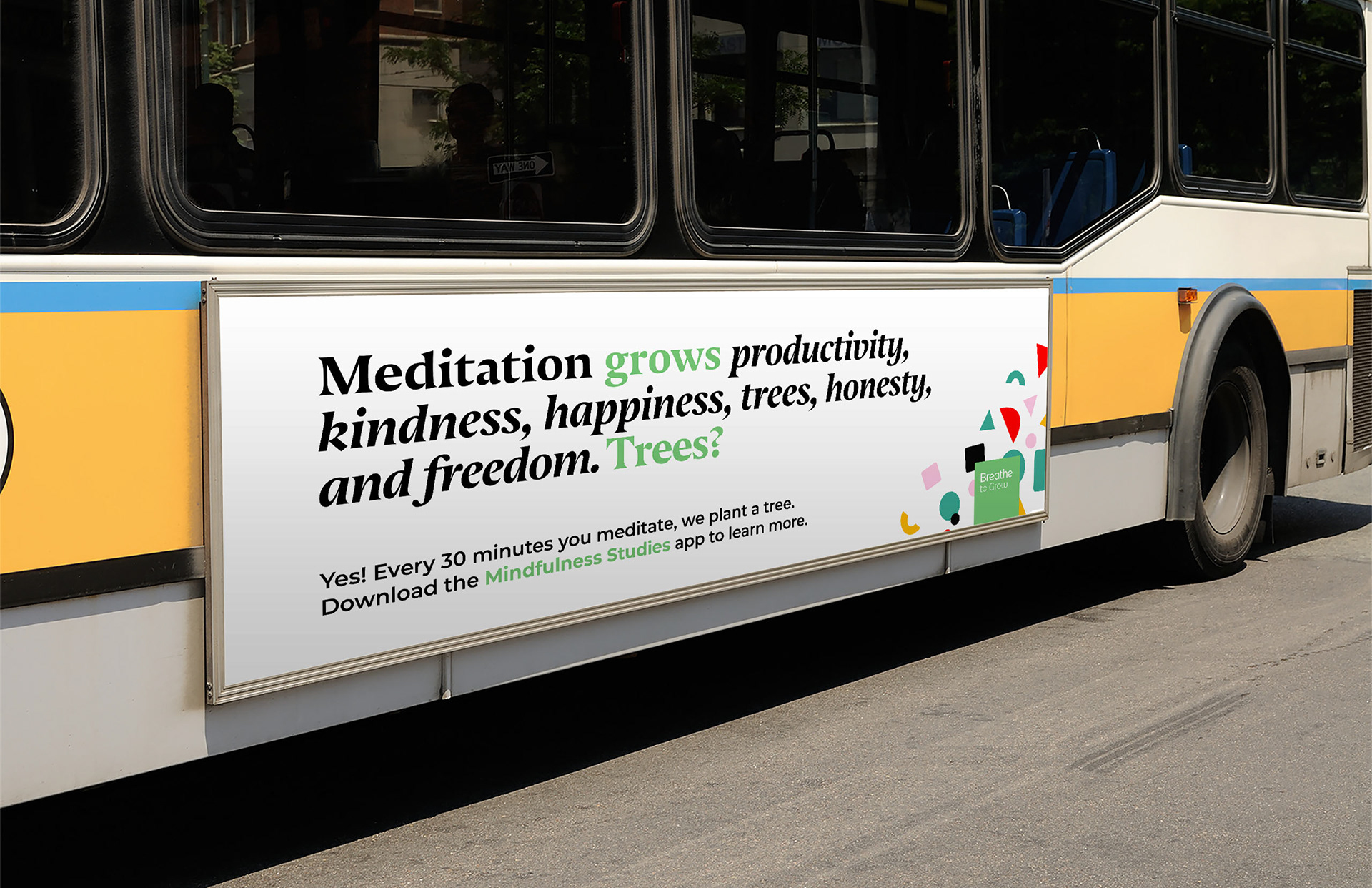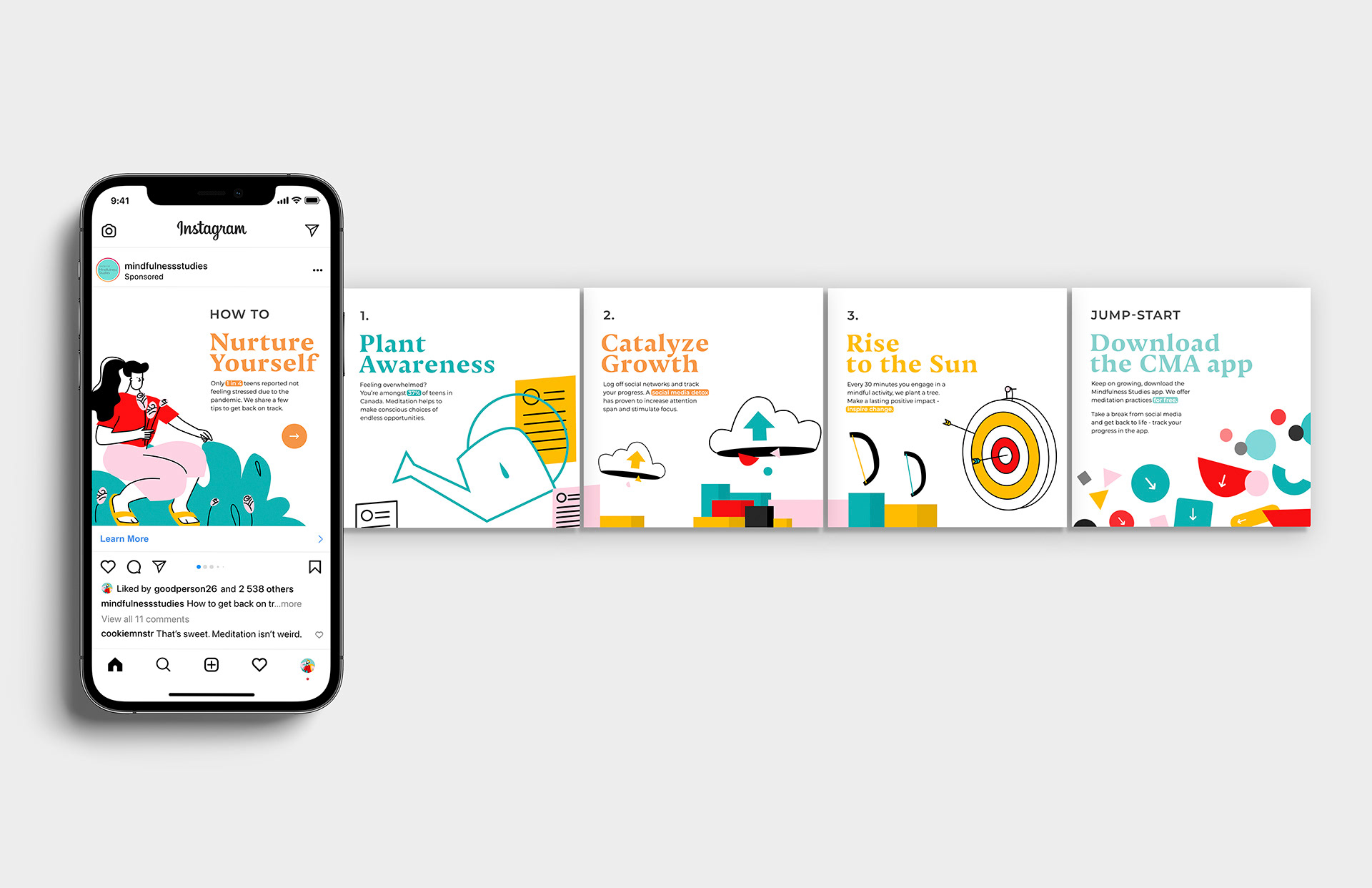 It was essential to recognize the struggle and encourage teens to meditate in trying times while mitigating the risk of appearing cringey. Visually, that meant using an uplifting colour scheme, a trustworthy old-style serif typeface, and imperfect flat illustrations.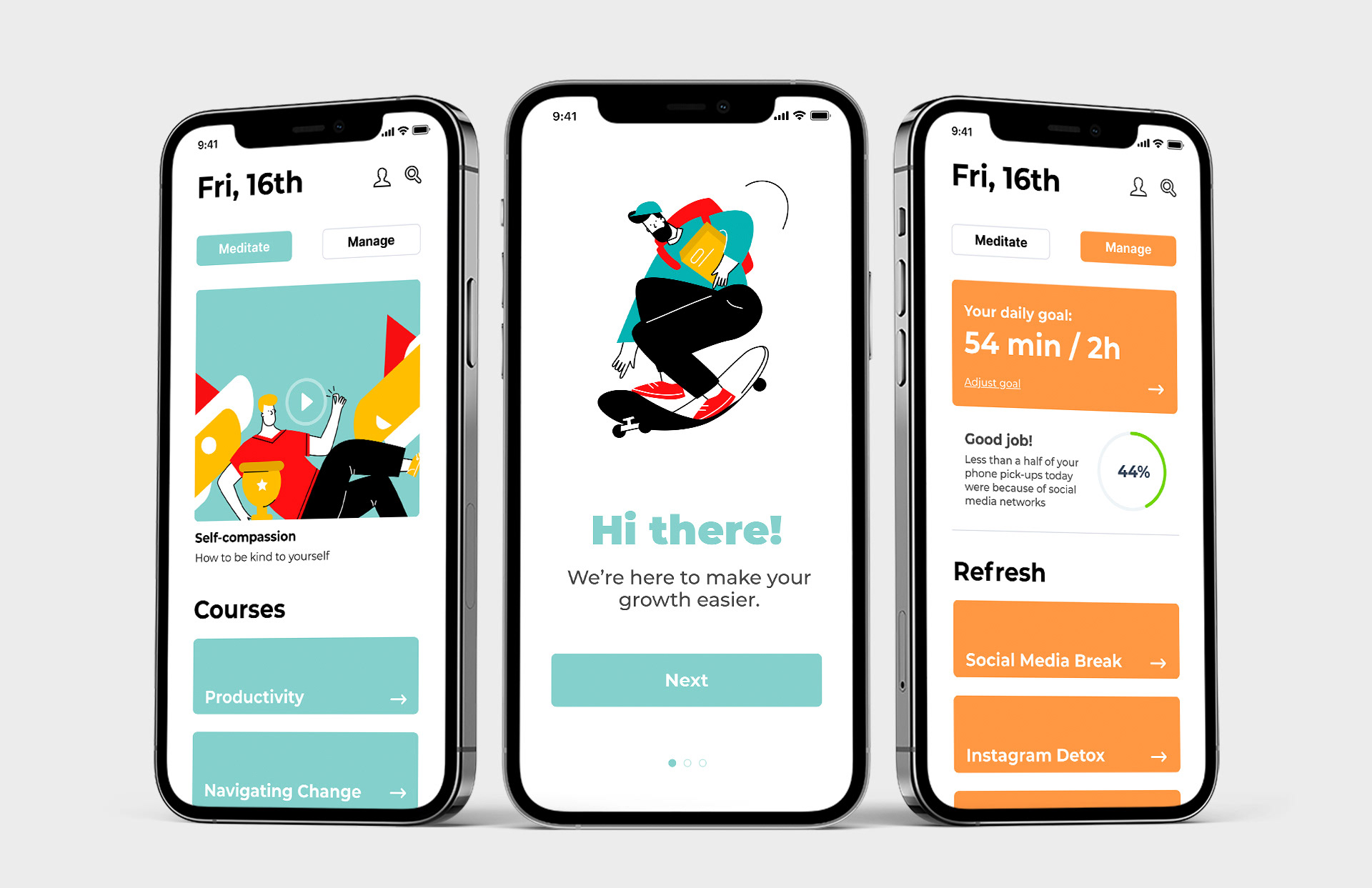 The increased levels of depression and anxiety among young Canadians are tied to, exacerbated by the pandemic, social media use. This app tackles both.
RGD Student Awards "Advertising Design"
RGD Student Awards "Social Good Design"
The author wishes to thank Daisy Liu, Olivia Zee, Jennifer Mercer, Eric Forest, Geoff Baillie, Jacob Pacey, Tekla Nagel, Steve St. Jean, Allie Keith and Daniel Szczepanek for their review and suggestions.