Breathe to Grow - The Centre for Mindfulness Studies 🧘🏻
ROLE:
director & PRODUCer
MEDIUM: Traditional, Digital
While eager to fight climate change, teenagers often overlook their mental health.
And just like the climate crisis, the mental health crisis is a severe issue the youth faces. To draw attention to the 'environ-mental' problem, meditation meets climate change.
As an organization striving to enlighten the public about the role mindfulness plays in keeping our youth healthy and happy, the Centre for Mindfulness Studies celebrates this Earth Day by planting a tree for every minute a teenager meditates using their app.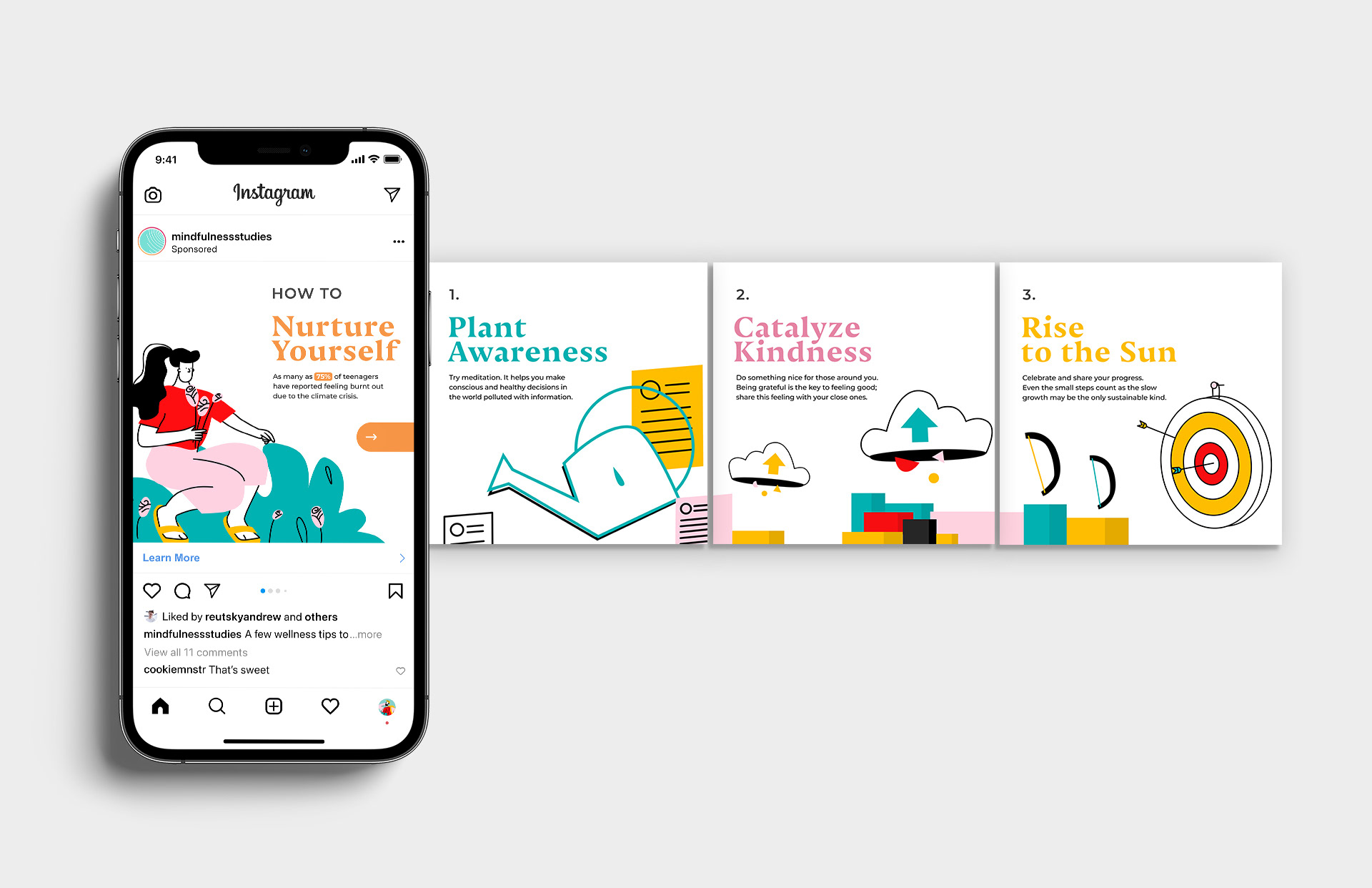 It was essential to recognize the struggle and encourage teens to meditate in trying times while mitigating the risk of appearing cringey. Visually, that meant using an uplifting colour scheme, a trustworthy old-style serif typeface, and imperfect flat illustrations.
Applied Arts Student Awards "Social Responsibility Advertising"
RGD Student Awards "Advertising Design"
RGD Student Awards

 

"Social Good Design"
I wish to thank Daisy Liu, Olivia Zee, Jennifer Mercer, Eric Forest, Dejan Djuric, Geoff Baillie, Jacob Pacey, Tekla Nagel, Steve St. Jean, Allie Keith and Daniel Szczepanek for their review and suggestions.
Fair use content. Available for educational purposes only.
Copyright Disclaimer under section 107 of the Copyright Act 1976.