Bye St. John's - St. John's Board of Trade 📦
Shopping on Amazon has become the default to the residents of Newfoundland, but the long-term consequences it may have on their community are unclear—the local economy may never recover if all the money continues shipping to Amazon. And to encourage people to shop locally, we made the local economy issue understandable to Newfoundlanders.
Newfoundlanders are proud to be Newfoundlanders. Putting out lots of unsigned wild postings with quite radical messaging is to grab people's attention and lead them to the website where the issue is explained.

Using public data, we are able to compare the amount of money Newfoundlanders spend on Amazon to the monthly revenue of local businesses, calculating a staggering yet straightforward result in real-time.
To participate in the campaign, support local businesses, and bring the money spent on Amazon back to the province, visitors can burn their Amazon orders' tracking numbers and receive a discount at local stores.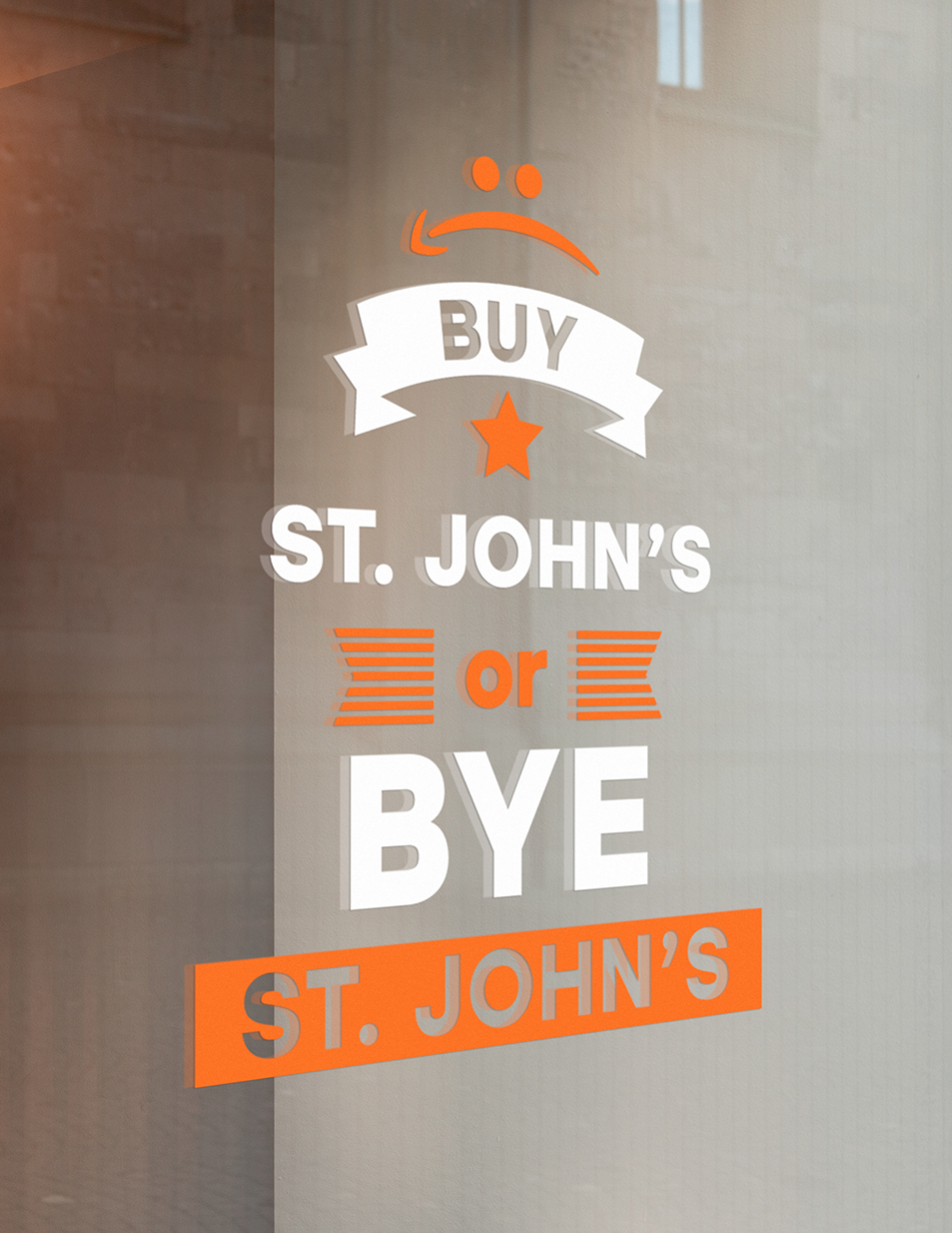 Window decals are used to identify places that support the campaign and offer a discount for burning a tracking number from Amazon.
The bags would be given out at local stores while the campaign is running, and it's something that can live on long after. 
The cute little sad arrow represents money going from the East (Newfoundland) to the West (Amazon's headquarters in Seattle).
Second place from over 20 pitches in a real-brief advertising contest at Humber College
I wish to thank Mary Secord, Jennifer Mercer, Jason Hill, Dejan Djuric, Allie Keith, and Daniel Szczepanek for their review and suggestions.